5 mistakes to avoid when creating custom t-shirts
the reason why custom t-shirts are the best
We all know what the good old regular t-shirts look like, they have a basic design on them with either a brand logo or a stylish drawing or saying on it. But here is where custom t-shirts come into play, which are better than regular t-shirts in many ways:
First, when you design your own t-shirt you can choose the exact colors, images, and text that you want. This allows you to create a shirt that is truly unique and represents your personal style. It will make you feel more comfortable and confident while you are wearing it, as you will be wearing a garment that perfectly represents your personality and that you created.
Second, custom t-shirts are usually made from higher quality materials than regular t-shirts, so they will last longer and look better. Our garments, for example, are made with 100% organic cotton and recycled materials, made with the utmost respect for the environment and the workers.
Finally, custom t-shirts are a great way to promote your business, organization, or event. They can help you get your name out there and attract new customers or members. You can also show support for a cause or team that you like and can make you bond with other people that are members or fans of the same thing you are showing support for. It can also be a great conversation starter and can be the start of many friendships.
These were some of the reasons why custom t-shirts are a better choice than regular t-shirts, now we are going to teach you a few tricks and tips to help you create the perfect custom t-shirt that you will love.
5 things you should do when creating custom t-shirts
Custom t-shirts are great because you can decide whatever design or text appears in your garment, perfectly representing your personality and style. However, there are some do's and don'ts when you need to have in mind before creating your own custom t-shirt, having said this, here are 5 things you should do when creating custom t-shirts:
Keep your design simple and easy to read from a distance. If you want to have a great quote or design on your t-shirt you should create a design that can be easily seen from a distance, if not, it may be hard to really understand what the design is trying to say or represent.
Use dark colors for the text and light colors for the background. This can make the design stand out and make it easier to read and understand, even from a further distance, which as you have read in our other point, is essential.
Use a font that is easy to read and not too small. The font is one of the most important things of any design, and you want it to stand out just as the graphic part of your design. There are instances where you could want to use small text, for example, to invite others to read more closely and deliver them a good pun or funny joke.
Make sure your design is centered on the shirt. There is nothing more annoying than a design that is not centered, so this is a very important step that can ruin a custom t-shirt if not done correctly.
Use high-quality images and graphics. You have to submit great quality and resolution designs to have them printed onto a custom t-shirt, that will make your garment look better and more professional. Another additional tip is to not use semi-transparent graphics or texts, or any type of fading, as the printing machine is not very keen on creating t-shirts with designs like that, and the final product can look worse than expected.
These were 5 things you should do when creating your next custom t-shirt, but as Charlie Munger said, "Invert, always invert!", which means, knowing what not to do is better than knowing what to do, so here we go!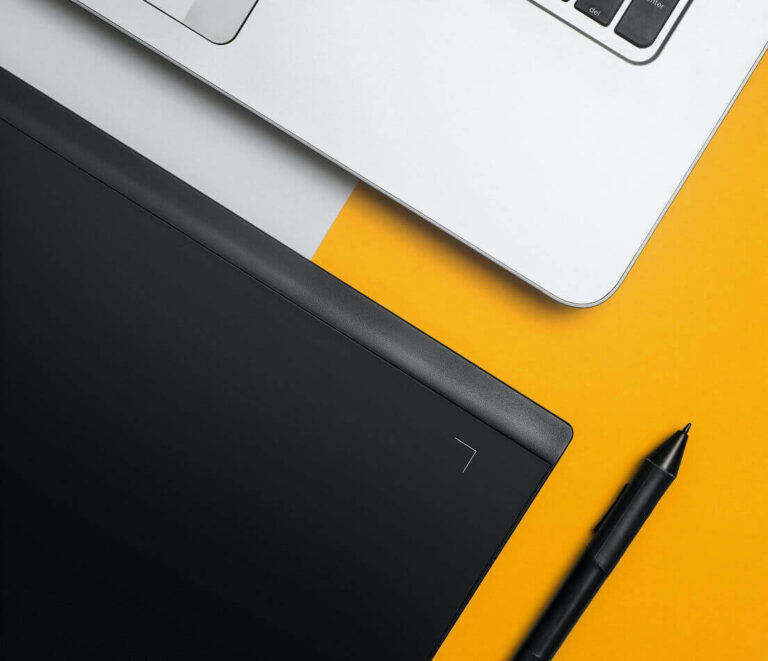 5 things to avoid when creating custom t-shirts
As we said before, knowing what not to do is very important not only to avoid mistakes but to create great custom t-shirts. Because by knowing what not to do you will already be doing the things that you should do. Having said this, we are going to present you with 5 of the mistakes that you should avoid when creating custom t-shirts:
Not planning ahead – make sure to have a clear idea of what you want before starting the design process. Planning ahead is important when creating a design because it allows you to think about the overall look and feel of the design, and how all of the elements will work together. It also helps to avoid any last-minute changes that could disrupt the overall aesthetic of the design.
Not using high-quality images – the quality of your design will be determined by the quality of the images you use. High-quality images are important for t-shirts because they help to create a professional and polished look. Additionally, high-quality images can help to ensure that your t-shirt design is printed clearly and accurately. Ultimately, using high-quality images can help to make your t-shirt design look its best.
Not paying attention to detail – small details can make a big difference in the overall look of the shirt. Paying attention to detail is important when creating custom t-shirt designs because it can help make the design more eye-catching and interesting. Additionally, paying attention to detail can help ensure that the design is printed correctly and that the final product looks as good as possible.
Not considering the printing process – make sure to take into account how the shirt will be printed when designing it. The printing process is important to consider when creating t-shirt designs because it will determine how the design is transferred onto the shirt. Different printing methods will produce different results, so it's important to choose a method that will produce the desired look for the design. Our high-quality and eco-friendly printing process ensures that your design will not only look as you intend on your custom t-shirt but that it will look even better.
Not proofreading – always double-check your work for any spelling or grammatical errors before sending it off to be printed. Proofreading a t-shirt design is important to ensure that the design looks correct and is free of any errors. This is especially important if the design is going to be printed on a t-shirt, as any errors could be very noticeable. If you don't proofread a t-shirt design, the design may contain errors, which could make it look unprofessional, and these are errors you cannot change in the future, so be careful with that.
These were the 5 mistakes that you have to avoid when creating your custom t-shirt design, now that you know this, you can put this information into practice. If you want to begin designing but don't have great ideas in mind yet, we advise you to have a look at our article 40 Awesome Custom T-Shirt Design Ideas For Your Next Event.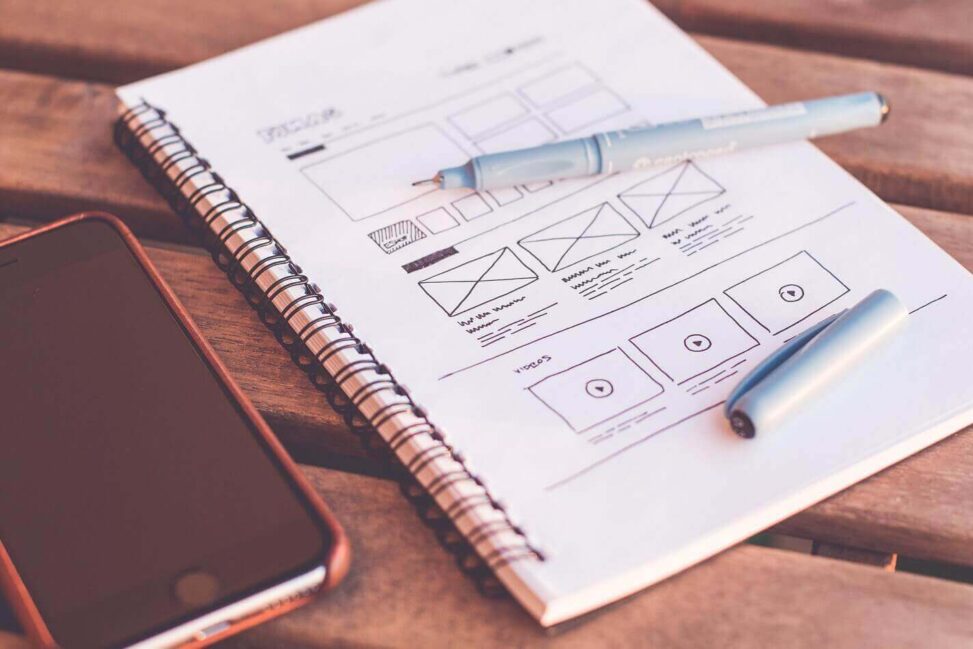 how to request a custom design to be made for you
Did you know that you can request a custom design to be MADE for you personally, which means, our expert designers and professional software will create the design you wish completely for FREE, and you can order a custom t-shirt to be printed with it.
The procedure is pretty simple, you just have to contact us telling us what design you wish to be made for you, and you will receive that in no time, then you can order a garment to be printed with that same design you asked for, and that's it! You can now enjoy your brand new, organic, sustainable, professional personalized t-shirt yourself.
If you want to learn more about how exactly this procedure works and how you can request a custom design to be made for you, please check out the article How Can I Request A Custom Design For My T-Shirt / Garment?, we went a little more in-depth on all the steps that will get you your very own professional personalized design.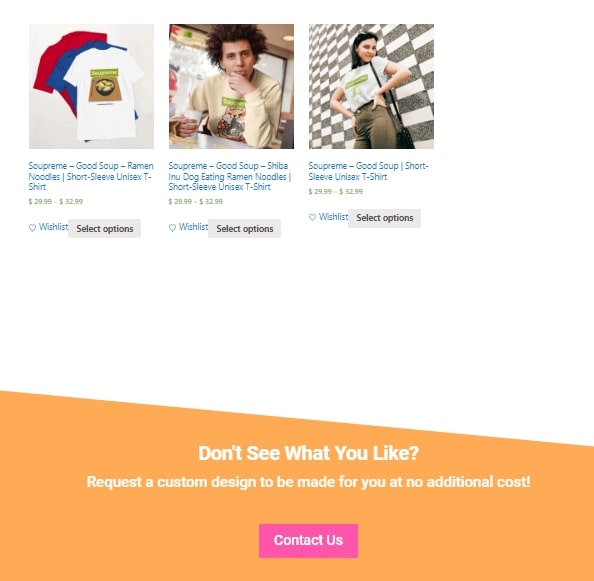 That's all we had to say about custom t-shirts today, we hope that you have learned something today and that this information was helpful. If you want to learn more about slow fashion and the problem with the fashion industry, feel free to check out the articles linked below or just check out our blog, where we have tons of different articles like this one that you will love.
We are thrilled to teach people all around the world 🙂 Also, did you really know what Fast Fashion really is and its terrible consequences for the environment, the planet, the workers, society, and the economy? Do you know exactly what the Slow Fashion or Sustainable Fashion movement is? You should really take a look at these articles about this forgotten and unknown but very urgent and important subject, click here to read "Can Fashion Ever Be Sustainable?", Sustainable Fashion, Ethical Fashion, Slow Fashion or Fast Fashion 101 | How It's Destroying Our Planet because knowledge is one of the most powerful strengths you can have, while ignorance is your worst weakness.
We also have a big surprise for you! Because we want to give you the right to know us better, we have prepared a carefully dedicated About Us page where we will tell you who we are, what our mission is, what we do, a closer look at our team, and many more things! Do not miss this opportunity and click here to check it out. Also, we invite you to take a look at our Pinterest, where we will pin everyday sustainable fashion-related content, clothing designs, and other things that you will surely love!