can sustainable agriculture really feed our world? | Sustainable Living
what is sustainable living? why does a sustainable lifestyle matter?
In recent years, we have seen an increasing consciousness about the environmental footprint we leave on this planet, as a response to all the consequences our past and current actions have on the environment surrounding us. It is undeniable the impact we have had on this world, and the necessity to change it soon, and that is where sustainable living comes into play.
What is sustainable living, you may ask? Well, living sustainably consists of the actions we take in our day-to-day lives in order to reduce our environmental impact to a minimum, either by eating a sustainable diet, finding ways to reduce waste, consuming fewer things we don't need… There are many options for us to choose from when it comes to living a more sustainable and environmentally friendly lifestyle.
We will be talking about a few ways you can do so right now from the comfort of your own home because achieving a sustainable lifestyle is not hard at all, all you have to do is to have the interest and care to just start changing your actions.
In conclusion, a sustainable lifestyle is one that aims to reduce our environmental footprint on this planet, a world that we are sadly destroying with our careless actions every day and one that we cannot ever replace. We highly recommend that you first check out How To Have A Sustainable Diet At Home. 
what is sustainable agriculture? how does it differ from regular agriculture?
Sustainable Agriculture is a method of growing crops that does not involve harmful practices that could damage our planet. It promotes growing food in a sustainable, environmentally friendly way that will not compromise the future generations and other living beings in this planet.
How does it do that? You may ask, well, it tries to minimize water usage, eliminate the use of harmful chemicals, promote soil health, the wellbeing of small farmers… It basically wants to produce food with the minimum impact on our society and planet, which is great for sustainable lifestyle enthusiasts like us!
It differs from regular agriculture in the sense that normal agriculture cares only about producing food, enough for its customers, that's it; while sustainable agriculture focuses more on producing clean and environmentally friendly food that can also feed its customers, but with the minimal environmental impact possible.
In conclusion, both types of agriculture ultimately want to feed people, that's the whole scope of growing food (obviously), but the sustainable agriculture plans to reduce all the environmental impacts of growing crops suppose (this practice has quite a high environmental footprint) and secure a sustainable future for the generations to come.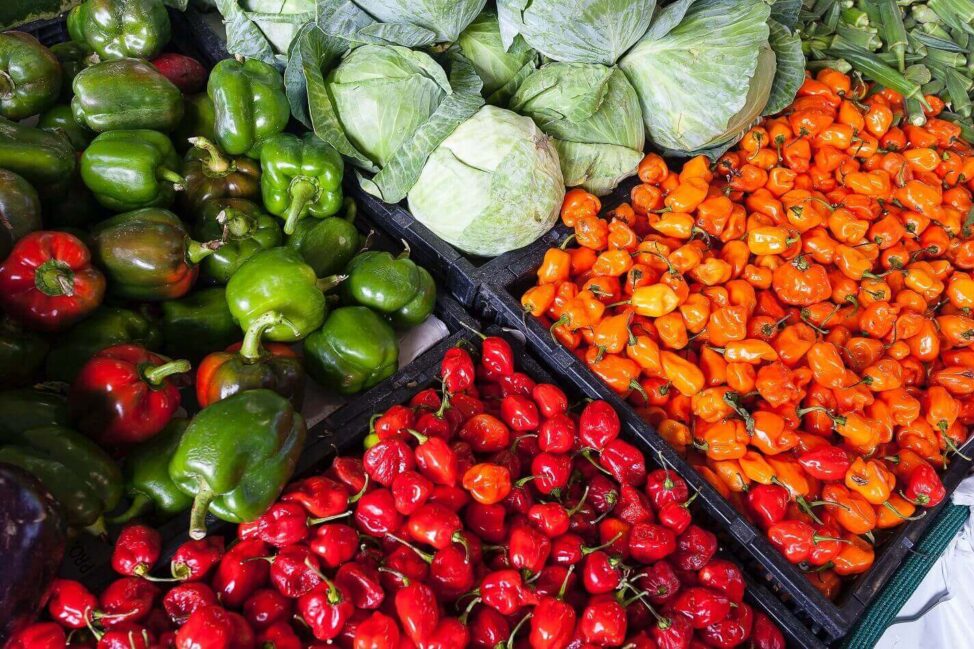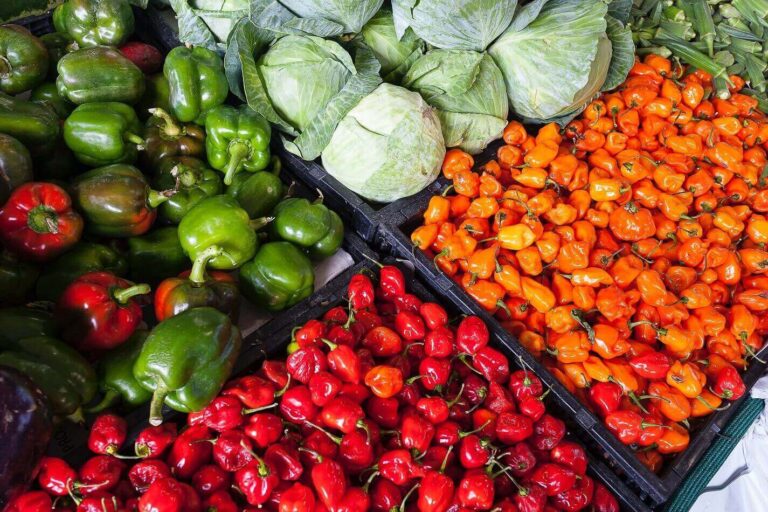 can sustainable agriculture really feed our world?
We have seen how conventional agriculture is focused more on producing higher amounts of food than sustainable agriculture, which focuses on producing food sustainably as its name implies. This means sustainable agriculture yields a lot less than conventional crop growing methods, right?
Well, not necessarily, sustainable agriculture focuses less on producing more amounts of food, that's true, but that doesn't mean it can't compete with traditional agriculture. According to Rodale Institute, sustainable agriculture can even outperform regular agriculture in adverse weather conditions by 40%!
Not only that, but we also have to take into account that sustainable agriculture's potential is not fully used yet, as this practice is not widespread and it still has a lot to learn and improvement potential. As technology advances, this practice will become a lot more efficient and cheap, that is just how the market works.
What is the conclusion? Well, sustainable agriculture can definitely feed the world, and it will become more apparent as this environmentally friendly crop-growing method becomes more refined and efficient.
best delivery sustainable meal options
Now that you know that it is possible to feed our population with sustainable agriculture and environmentally friendly foods, you may wonder what you can do to eat more sustainably, well, worry do not, because we have a few great options for sustainable food lovers that do not have the time to cook food at home. Here are the best home delivery meal services that also offer sustainable meal options:
As you can see, there are quite a few options here if you do not really enjoy cooking or you want to order sustainable food options from time to time. However, if you want to cook food yourself at home with sustainability in mind, you may want to check our article on how to shop more sustainably to save the planet.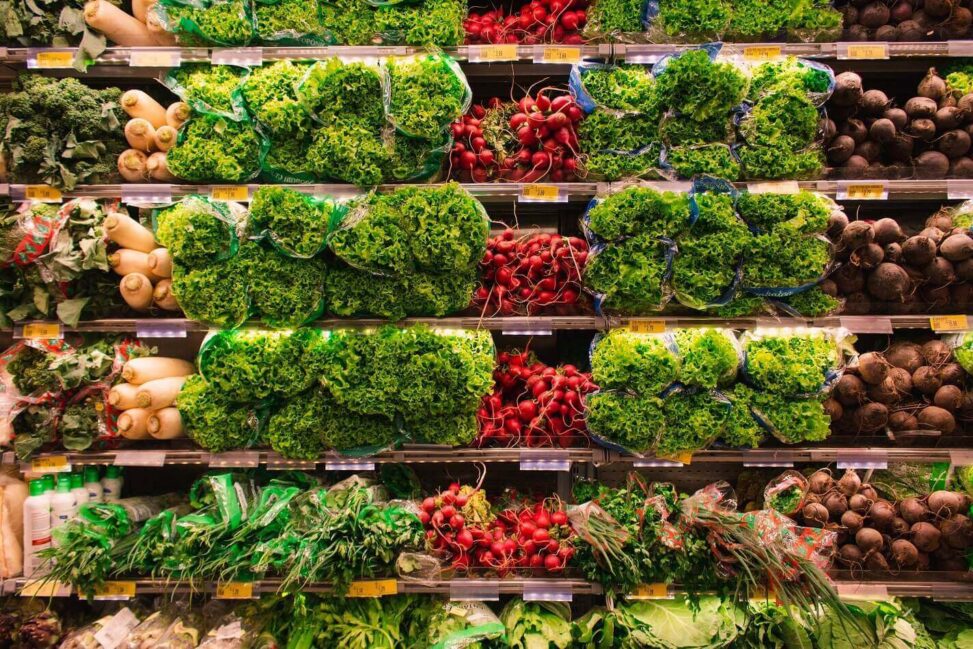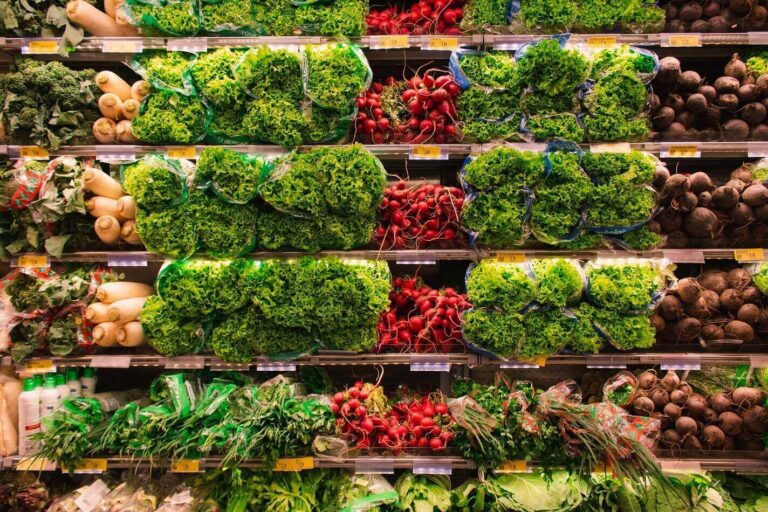 We hope you have learned a lot today, the main takeaway here is that even if it doesn't seem like it, sustainable agriculture can be quite effective at feeding our population, while also eliminating the great environmental footprint than regular agriculture leaves on this planet, this is great news!
We are thrilled to teach people all around the world 🙂 Also, did you really know what Fast Fashion really is and its terrible consequences for the environment, the planet, the workers, society, and the economy? Do you know exactly what the Slow Fashion or Sustainable Fashion movement is? You should really take a look at these articles about this forgotten and unknown but very urgent and important subject, click here to read "Can Fashion Ever Be Sustainable?", Sustainable Fashion, Ethical Fashion, Slow Fashion or Fast Fashion 101 | How It's Destroying Our Planet because knowledge is one of the most powerful strengths you can have, while ignorance is your worst weakness.
We also have a big surprise for you! Because we want to give you the right to know us better, we have prepared a carefully dedicated About Us page where we will tell you who we are, what our mission is, what we do, a closer look at our team, and many more things! Do not miss this opportunity and click here to check it out. Also, we invite you to take a look at our Pinterest, where we will pin everyday sustainable fashion-related content, clothing designs, and other things that you will surely love!