how does our shipping method work?
what shipping methods do we use?
Our production partners are responsible for the shipping of our products and we have limited control over it, but we can inform you how exactly shipping is processed and how much it takes for it to arrive.
Our production partners have facilities around the globe and depending on where our customer is, the product is going to be shipped from one facility or another. But they don't have enough facilities to assure a homogenous shipping time and cost yet.
We just pack the products normally and send them to the post office where they will arrive at their destination. After that, we get a tracking code that is then sent to you by email so you can see in real-time where your product is and when it will arrive.
This also assures the least carbon footprint possible, because the product has to travel much less than if we sent them from one location only.
does shipping cost money?
Of course! But just for us, not for you. We have a free shipping policy on all of our products and we want to keep it that way, one of the reasons for this is no not discourage people living in locations where shipping is more expensive from buying sustainable clothing from our store.
But there is a slight problem with that, shipping is absolutely not free and sometimes it costs a good amount of money. If we pay the shipping entirely, that means the shipping price itself is implicit in the price of the product.
So, if the shipping cost is implicit in the product, why not charge the shipping apart? Well, charging the shipping cost apart is lying about the price, this is because all of our t shirts would be portrayed as costing (for example) $24 but when you went to buy it you would have to pay $5 extra for the shipping. We want to tell you in advance that you will have to pay $29 and nothing else, so you know what to expect.
How expensive shipping really is? It depends on the item, your location, and how many products were bought. Let's take a t shirt as an example: (we pay in euros for many financial reasons) it costs €3.39 to ship it to the US and €3.69 to ship it to the EU. Although starting from March 8th 2022 costs are going to grow to €3.59 to ship to the US and €3.99 to ship to the EU.
Shipping to the rest of the world is more expensive, especially in "unconventional" countries, where costs can be as high as €11 for shipping. We will have to wait for a more reliable way to ship products worldwide, but it is very unlikely we will have to ship products there, however, if we do, we will have to take a loss, we will not break our policy.
There is a positive aspect of our shipping costs, however, and it is that costs are reduced when more than one product of the same category has been bought. For logistical reasons, the shipping costs for an additional product of the same category are €1.80 for the US and €1.25 for the EU, that is why we offer discounts when you buy more than one product. Other stores just charge you the normal shipping price twice or as many times as items you have bought even if the items are shipped in the same package.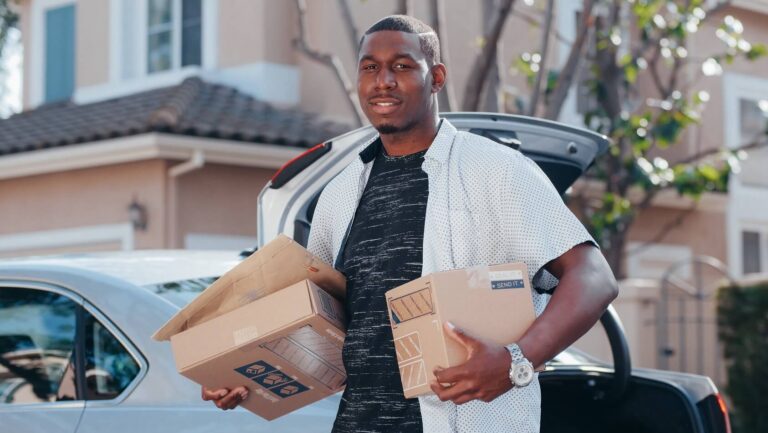 how long does shipping take?
As always, it depends on the location and the type of product bought. it usually takes between 6-9 days for the product to be delivered, and we are talking about working days, which means Saturdays, Sundays, and holidays are not taken into account.
The time shipping takes is shown on the tracking page that will be sent to your email, but from our experience, it always takes less for the product to arrive at its destination. Sometimes the tracking page will say that it will arrive within 16 to 20 days (Which is a lot), but in reality, it will arrive the same week the product was bought.
If the product was bought on Monday it will usually arrive at its destination on Friday, but don't take our word for it, it may happen to take longer for whatever reason that we cannot control. If your product takes longer than expected do not hesitate to contact us, we will try to help you the best we can.
We hope you have learned a lot today, We're thrilled to teach people around the world :). By the way, do you know about fast fashion and its terrible consequences for the environment, the people, and the economy? Do you know what Slow Fashion or the Sustainable Fashion movement is? You have to read these articles about this unknown but urgent subject, click here to read "Can Fashion Ever Be Sustainable?", knowledge is power, ignorance is doom.
We also have a big surprise just for you! We have prepared a carefully dedicated About Us page where we will tell you who we are, what we do, our mission, our team, and many more! Do not miss out on this opportunity and click here to check it out. Also, you can visit our Pinterest, where we will pin sustainable fashion-related content and clothing designs that you will surely love.