How long will fast fashion last?
Fast fashion is a term used to portray clothing assortments that depend on the latest style trends. This is an idea overwhelmed by consumption, quickly evolving trends, and bad quality clothing; driving shoppers to purchase more garments since they are affordable yet dispose of these after just one season.
An investigation discovered that the environmental risks of the fast fashion industry incorporate its colossal water utilization, carbon dioxide pollution, clothing material waste, and utilization of toxic chemical substances. Fossil fuel emissions from fast fashion clothing production add up to 1.2 billion tons every year.
Notwithstanding the environmental damages, fast fashion articles of clothing flash a lot of moral issues too. They are frequently made in sweatshops where laborers are utilized for extended periods of time in risky conditions.
Why is fast fashion popular?
Fast fashion became popular as a result of less expensive, faster assembling and delivery strategies, an increment in buyers' craving for regularly updated styles, and the expansion in shopper purchasing power, particularly among youngsters to enjoy this instant satisfaction they get when they buy things they do not need constantly.
In the last part of the 1990s and mid-2000s, fast fashion turned into a thriving industry in America with individuals excitedly participating in commercialization. Fast fashion retailers like H&M, Topshop,  Primark, and  Zara took over high style fashion.
According to The Ethical Consumer and Greenpeace's Journal, 'Unearthed', in the event that the interest for fast fashion keeps on rising at its present rate, we could see the complete carbon footprint of the clothing industry reach 26% by 2050!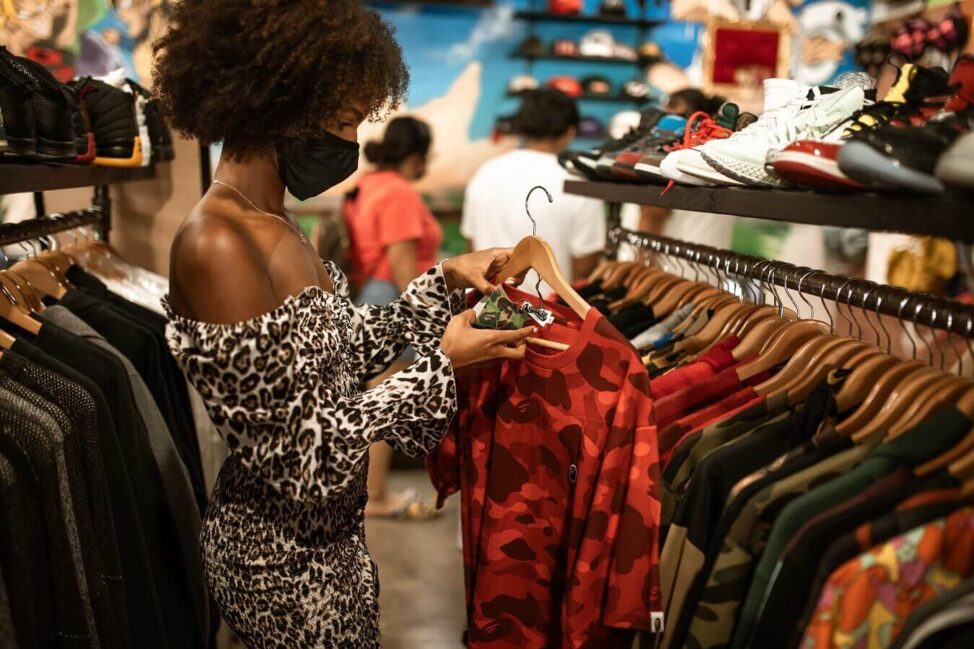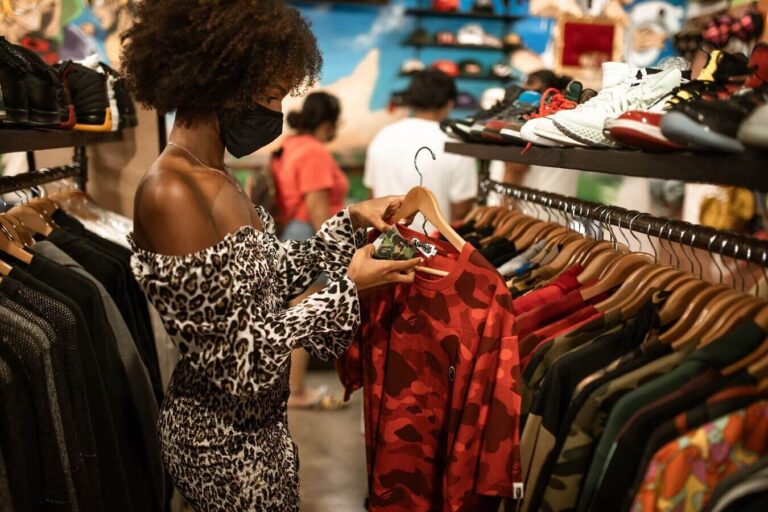 Will the fast fashion craze ever end?
Fast fashion is only going to end when people become aware of its problems, today, the majority of people don't even know what fast fashion means, they haven't heard about slow fashion or sustainable fashion either, even if they heard of it they probably have a vague idea of what it means and why it is so important.
That is why it is our duty to spread the word and to make people more aware of this growing problem because if we don't take it seriously we are going to suffer the consequences.
That is why we invite you to share information about fast fashion and its consequences because even if you think you're making a small difference if we all did the same we would end this big problem very soon.
how long will fast fashion last?
Interest in fast fashion all over the planet is reaching unprecedented heights. Fast fashion is relied upon to reach 163.4 billion dollars over the course of the following five years with a consistent expansion of 19% to then arrive at 211.9 billion dollars in 2030, a yearly growth rate of 5.3 percent over five years.
Information from the statistical surveying firm Mintel proposes that Gen Z out-consumes more established ages with regards to fashion: 64% of British 16-to 19-year-olds confess to purchasing garments they have never worn, compared to 44% of all grown-ups overviewed.
However, as more people have been interested in ethical fashion and the slow fashion alternative, these industries are also expected to grow as well.
The worldwide ethical fashion market is expected to grow from $4.67 billion in 2020 to $5.84 billion in 2021 at a compound annual growth rate (CAGR) of 25.1%. … The market is expected to reach $8.3 billion in 2025 at a CAGR of 9%
Those are the expectations today, just imagine how ethical fashion will grow if people just became a little more aware of it. We are not Nostradamus, but we think that people will become aware of the dangers of fast fashion and how it's destroying the world, making them choose ethical fashion, which is better anyways quality-wise.
When will this happen? We do not know, but we try our best to spread the word and try to do our duty to stop fast fashion, as everyone else should. That is why we invite you to take a look at How To Do Slow Fashion.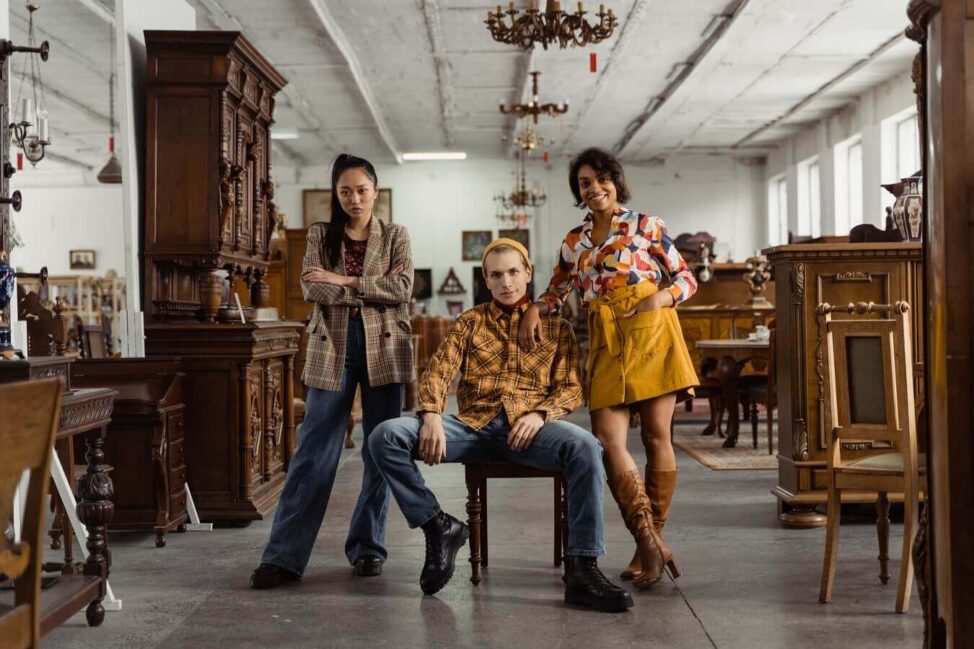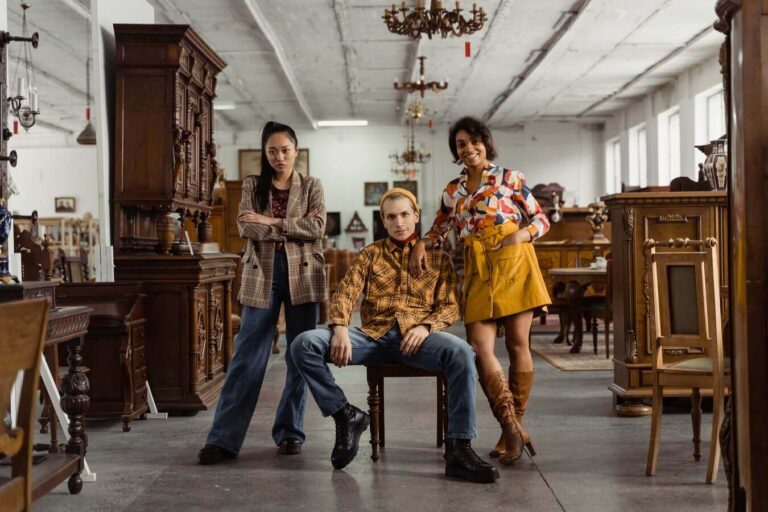 Fast fashion is destroying our planet and most people don't even know about that, but there is light at the end of the tunnel, and we think more and more people are becoming aware and the problem is going to be put to an end someday.
Until that happens, we want to congratulate you for making the first and most important step of all, being informed on the subject. That is why we prepared a special gift just for you! A carefully written About Us page that you will enjoy for sure, where we tell you who we are, our mission, our team, and many more things! Be sure to check that out by clicking this link.
We also kindly invite you to take a look at our Pinterest, where we post regular pins that you will definitely love! Check out our Pinterest profile here.