how to create your very own capsule wardrobe - the essentials
what is a capsule wardrobe?
A capsule wardrobe is a term that is used to describe a closet, or wardrobe, in which the garments are interchangeable, have the possibility to be used on any occasion, and will not go out of fashion or degrade in a way that they have to be constantly replaced.
It advocates for owning a few clothes, only the strictly necessary, and using them to their maximum, being able to combine them in tens of different ways without having to buy new clothes to change your outfit.
As you may have noticed, this goes hand-in-hand with Slow Fashion and Sustainable Fashion, which is the reason we're talking about it in this blog. And this is the reason it's so beneficial for our environment, as it reduces your carbon footprint by a ton.
Other related terms are key or staple clothes, which are used to describe garments that can be combined in every way, fitting for every occasion you may encounter. If you want to know more about what these things really are, we advise you to check out our other article on the subject. Having said this, let's continue.
why do i need a capsule wardrobe?
A capsule wardrobe can help you in many ways, from making your life more simple to reducing your environmental impact on this world. So let's go checklist-style on the reasons why you may need a capsule wardrobe:
It makes your life a lot more simple, because you don't have that many clothes to worry about, you always know what to choose and you probably already figured out what looks best on you.
It reduces your carbon footprint, by consuming fewer clothes that pollute the environment, but also by purchasing Sustainable Fashion garments, made with respect for the environment and the workers that produced them.
You will get the maximum out of all your garments, because you only have a few clothes, you will make them last as long as they can, while also using them at their maximum, talk about using resources efficiently.
You will also get all of your pennies' worth, every dollar you spend on garments for your capsule wardrobe will also be used at their maximum, so you can justify spending more money on higher-quality, sustainable clothes.
These are some of the reasons why you should consider creating your own capsule little wardrobe. Now that you know this, how about we tell you exactly how to do this, so you can start today.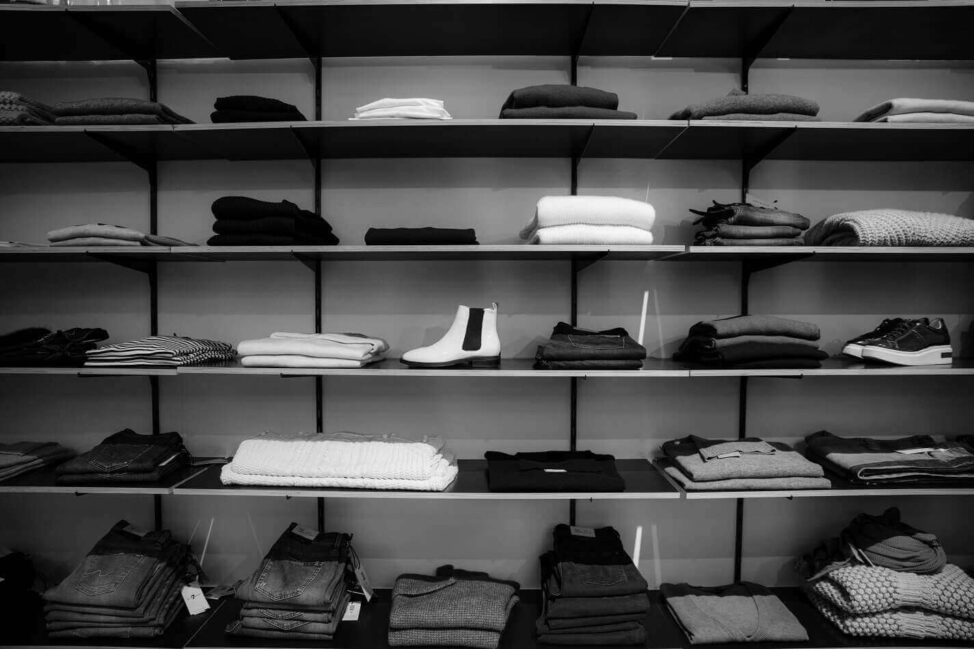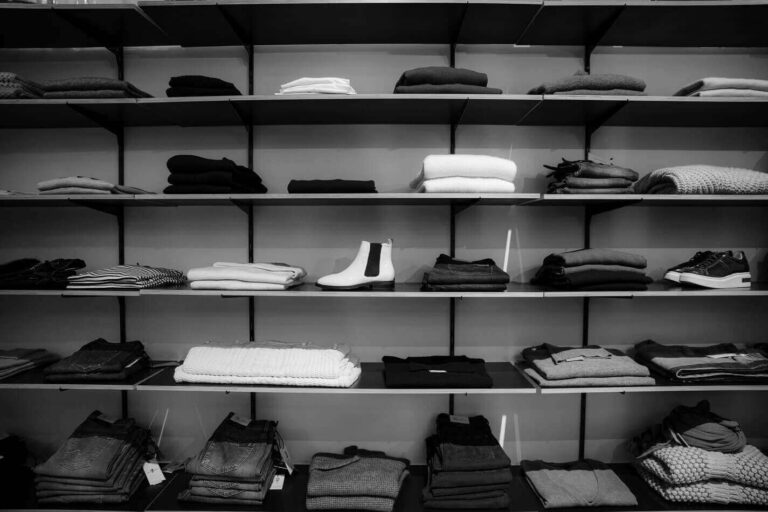 how to create your very own capsule wardrobe
You have now decided that you want to create your own capsule wardrobe, fantastic! We are here to help you out on your mission, we will give you a few steps you need to follow in order to succeed. Having said this, here are 8 steps in order to create your own capsule wardrobe:
Think about your style and needs, before you head out on this journey, you have to make it clear what your style is, what fits you best, and what you like more. Think that the clothes you're about to choose will be your bread and wine for quite a long time, which can be great if you choose your clothes right, but it also might not be as cool if you don't keep in mind your personal preferences.
Experiment, the only way you will know what fits you best and what you like more is by experimenting, trying out different garments and combinations, try to think which ones you would be down to wear every single day, you will find truly precious garments this way, you will also be able to discard items that you would have otherwise bought, only to get tired of them in the future.
Write down your ideas, the best way to achieve your goals and complete your journey is to create your own "mental map", writing down your ideas materializes your thoughts and makes you a lot more predisposed to achieve the goals you set yourself. Writing down your ideas on a paper is great, but using a more visual tool like PDF Suite (Affiliate Link), for example, would be a lot more helpful.
Clean out your closet, this is one of the hardest and most time-consuming steps, but it's totally worth it. Get rid of all the clothes that you will no longer need for your capsule wardrobe, which are going to be almost all of your clothes. But keep in mind, you should never just throw out your clothes, that is going to produce such a carbon footprint that you're better leaving them in your closet, instead, donate them to charity, or sell some of your clothes online on Alibaba (Affiliate Link), or any other online marketplace; this will also allow you to earn a quick buck that you can invest on your new sustainable lifestyle.
Choose high-quality garments, one of the most important things to do is to choose sustainable, high-quality garments, not only because they will last a lot longer without degrading, but also because you want to reduce your carbon footprint while having a more positive impact on this world. Don't be shy to spend more money on your new staple clothes, as we have said before, you are going to get your money's worth, by using these clothes for a long time.
Think about your accessories, another thing to keep in mind is your accessories, your handbags, your shoes… Make sure that they fit your new style and that they can be combined with the clothes you are going to wear from now on. You may even come to the conclusion that you have 4 handbags that you didn't even know about, so you might also want to sell those if you don't need them.
Resist the urge to consume, this is a mental model that you need to master, you are not going to succeed if you fold at the first sale you see. A good rule of thumb is the 7-day rule, wait at least 7 days from the time you decide you want something, that way you have plenty of time to think if you really need the object you thought about buying, and you will be surprised to know how many times those were intrusive thoughts and you would have bought something you didn't even need.
Rinse and repeat (or just rinse), the last step is to continue with your journey, you will master the art of capsule wardrobes, we guarantee that. So now just sit back and enjoy your new minimalistic, environmentally-friendly capsule lifestyle 😉
These are the 8 steps in order to create your own capsule wardrobe, now it is time to take action. If you feel a little bit lost, don't worry, we will also be giving you some tips that will help you in your journey to create your capsule wardrobe.
5 tips to succeed in creating your capsule wardrobe
Now that you know how to do it, we will give you a few tips so you can succeed in your mission to create your own capsule wardrobe. Having said this, here are 5 tips that will help you create your very own capsule wardrobe:
Choose Your Color Scheme, in order to have a small wardrobe that will fit every situation you encounter, you have to keep in mind your color palette, this involves choosing a few base colors that combine with everything, like black, brown, grey, white or navy (which is a pretty cool color if you ask us). All other items that you will wear should be shades of the base colors you have chosen, now you should be able to combine all of your precious garments while still looking as great as you used to.
Consider Your Body Shape, this is a crucial step in order to feel comfortable with your clothes, you have to make sure the garments you choose are suited for your body, for example, by wearing cap sleeves if you have wider hips, as this will make your shoulders look more proportionate in relation to your hips.
Consider Your Complexion, this also goes hand-in-hand with the other tip, choose colors that combine with yourself, your own body, as there are colors that may make you look paler or that benefit you more in some way or another. It is just a matter of your own preferences.
Choose Classic Shapes And Patterns, in order to hold on to your wardrobe, you should think about long-term, avoiding garments that you think will quickly go out of date. So keep in mind that when buying your garments.
Choose High-Quality Fabrics, this is one of the most important tips, your wardrobe should be composed of high-quality garments and sustainable fashion garments. This will not only make your garments last longer, but it will also reduce your carbon footprint. With a capsule wardrobe, it doesn't really matter if the price of the garment is higher, you're not going to buy nearly as many clothes as a normal person would, so you're just investing in yourself, basically.
Well, this is it, we hope these 5 tips have helped you understand what you need and how you can create your own wardrobe that will help you minimize your impact on this planet, while also letting you live a minimalistic and simple lifestyle.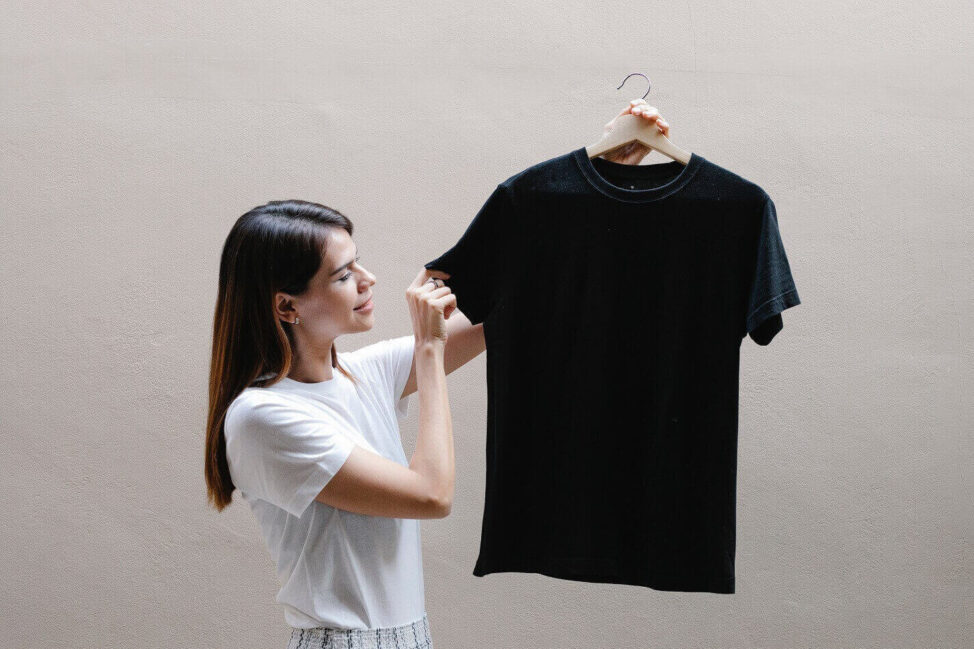 We hope you have learned today how to create your very own capsule wardrobe, if you want to read more about this subject, or about Sustainable Fashion and other related subjects, feel free to check out our other articles from the links below.
We are thrilled to teach people all around the world 🙂 Also, did you really know what Fast Fashion really is and its terrible consequences for the environment, the planet, the workers, society, and the economy? Do you know exactly what the Slow Fashion or Sustainable Fashion movement is? You should really take a look at these articles about this forgotten and unknown but very urgent and important subject, click here to read "Can Fashion Ever Be Sustainable?", Sustainable Fashion, Ethical Fashion, Slow Fashion or Fast Fashion 101 | How It's Destroying Our Planet because knowledge is one of the most powerful strengths you can have, while ignorance is your worst weakness.
We also have a big surprise for you! Because we want to give you the right to know us better, we have prepared a carefully dedicated About Us page where we will tell you who we are, what our mission is, what we do, a closer look at our team, and many more things! Do not miss this opportunity and click here to check it out. Also, we invite you to take a look at our Pinterest, where we will pin everyday sustainable fashion-related content, clothing designs, and other things that you will surely love!